Back2Nature Childcare has a unique "Nature Play" programme where children will have the opportunity to spend time outdoors on a farm, at the beach and in the bush to learn new and interesting skills.
Our Educators also take their children in care to selected nature areas each week to socialise and gain a variety of skills in the outdoors.
We also offer opportunities for educational outings, community outings such as the library and playgroups, music and movement sessions for children to strengthen their social skills and develop friendships, as well as kapa haka sessions where the children work on their confidence and culture then perform to various groups including local schools and retirement homes.
Back2Nature tries to create an environment similar to what you would have if they were at home. Based at home but exploring and interacting in the real world – your children can try gymnastics, will attend playgroups, go on trips to the Supermarket and the Library, explore parks, farms and beaches, go on bush walks – making the most of our beautiful Northland environment.
Enrol your child now
---
About the Director: Jenny Hamilton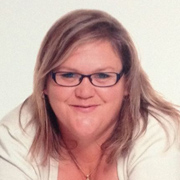 "I love working in small intimate groups with mixed age children as I believe we can foster the concept of Tuakana/Teina where the younger ones have role models to look up to and take after and the older children learn to take care of the younger children and learn to be great leaders."
Jenny trained as a ECE teacher graduating in 1993 from Auckland College of Education. So with over 29 years experience in all aspects of early childhood education including playcentre, childcare centres, kindergartens, home based childcare, bilingual centres as well as primary schools.
Jenny has four children of her own: Adult twins Madison (a Primary school teacher) and Alex (an Electrician), Aaron and Lucas (students at Kamo High School).
These early years are so important to build up the foundation skills that they will need to succeed in whatever they wish, as they grow older. Jenny doesn't believe in getting ready for school – it's much bigger than that. She sees the need to see that our children grow to be competing and confident individuals that have the desire to learn and live great lives.
"If children know who they are and where they come from they can achieve anything they set their minds to."
Contact Jenny
---
We offer 20 hours ECE (Early Childhood Education) for three-to-six year olds as well as WINZ subsidies which are income tested.
We are happy to discuss parents needs for their families and will arrange for them to visit our educators in their homes. Parents decide which Educator they would like to work with their child. We then help parents to complete the Enrolment and WINZ forms.
We recommend visits for parents and children a few times before the child starts care to help settling and transitioning.
We also recommend wet weather gear and gumboots for those wet days.
We have get togethers for parents and whanau to strengthen relationships.
---
Curriculum
Our programme are in line with Te Whaariki The New Zealand Early Childhood Curriculum and very experienced qualified ECE Mentoring Teachers will be guiding the educators and children all the way to make sure all developmental needs of your child is met.
Your child will receive a learning journal that will have documentation of your child's learning journey and the Educator and Mentoring Teacher will work with you and your whanau to share in this learning journey of your child. Your input and voice in your child's learning stories would be greatly appreciated.
We are also active Facebook users and often post our adventures as they occur – your child will only be photographed if you have given us permission to do so. So you can feel involved in your child's day as it happens!
---
Enrol your child now